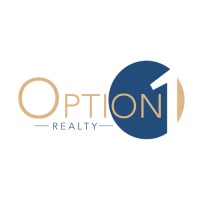 Here at Option 1, we take pride in properly and efficiently managing your properties the right way! Our goal is to ensure that your investment is as profitable as possible. The sky is the limit when managing with us. Now lets talk more about benefits!
Technology
Our updated technology platforms provide the best user experience for both landlords and tenants. Our online direct deposit and payment portal offers easy and efficient payment processing. We provide an industry leading, cost-effective software that makes it easier for you as a landlord to manage your properties. We provide detailed and fully computerized monthly statements to all owners accounting for all income and disbursements. This makes it easier for you as a tenant to carefully and consistently track the money flow of your properties. Our company adapts to the rapid growth of technology.
Preparing Your Property
Preparing your property can be a stressful time as a landlord. That's why we are here! We provide a detailed assessment of your needs as an owner. Your needs are our targets to fulfill. Using our advanced knowledge, we begin the process of reviewing and appraising your property. This is when we establish the proper rental amount to ensure we meet your needs as an investor and make your property as profitable as possible.
Marketing Your Property
Are you worried that your properties may not grab the attention of tenants? We are here to save the day! This is where our marketing professionals come into play. Our 24-hour digital marketing strategy ensures that your properties reach the eyes of prospective tenants.  We provide a comprehensive marketing & leasing strategy that benefits you. We take charge in placing "For Rent" signs that are permitted on the property to gain the attention that the property needs. However, we do not just market to all possible tenants, but to those who are fully qualified to save you from the hassle.
Tenant Relations
To avoid dealing with difficult tenants, we provide a thorough process of carefully selecting and screening them. This ensures that they are fully qualified. We take charge in preparing all leases, addendums, renewals, and all other documents necessary to meet legal guidelines. We are here to assist you in completing move in and move out inspections. We also supervise rent collection to ensure that payments are received in a timely matter. If a tenant is not completing timely payments, you can rely on us to take action.
Continued Maintenance
Let's put an end to your stress over the constant maintenance of your properties. Our connections with surrounding reputable contractors is praiseworthy! We are responsible for coordinating all repair work and collaborating with qualified contractors to ensure quality control and efficiency. We provide 24/7 maintenance and emergency services for any problems. We offer routine internal and external property inspections to guarantee that your property is up to standards. Finally, we provide year-end financials & owner 1099 tax preparation to keep your investments flowing!
Start managing with us today! Learn more at www.rentalhomesinrichmond.com or give us a call at (804)-270-1600.